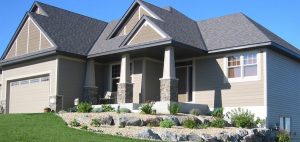 Reis Construction company worked on our house for so many years.our friends refered them to us.Each year we renewed one area of our house.
First year they renewed our  patio,We were impressed the way they were working with care ,and with respect to the property with their lively music on.
The following year 2012 they renovated our kitchen,put new cabinets,they were always prompt on the job ,and communicated to us what to expect and when the delivery of the cabinets,the arrival of the counter tops,the painter ,the plumber etc.
Summer of 2014 they painted the entire exterior of the house ,they changed the siding of one side because it was rotten,mAtched the exact color of the previous paint of the house.
We called them several times for emergency service ,they came and solved the problem.
In 2015 they renovated our master bathroom and the hall bathroom,once again they did not disappoint us ,now both bathrooms look beautiful,with a seat in the master shower
I recommended them to our church. And they turned an ugly basement to a beautiful nursery.
Reis and his crew are pleasant to work with ,very responsible ,have good taste ,they tell you what looks good and then let you choose.they have a great work ethic very respectful,they listen to you,and tell you "we are here to do the job ,but you will live here and love whatever we do to your house.
They clean up every evening before they leave the project ,I will miss them and I will miss their music.
Sincerely
Silva K.
Waltham, Ma